February 18th at 11:30 Via Zoom
The Covid-19 Pandemic has disrupted many aspects of our lives. Schools and Colleges moved significantly to online virtual learning. Many businesses encouraged their employees to work remotely. Some commercial enterprises were either barred from serving customers or limiting the number of people who could enter their establishment. They were forced to adopt new ways of serving customers.
One thing this epidemic has taught us is that access to the Internet is an essential service, just like having drinking water or electricity.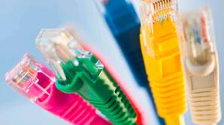 According to the Pew Research Center, over half of Americans say the Internet has been essential to them during the Covid outbreak. Yet the evidence also shows that many people, more than had been previously thought, do not have access to reliable, high speed Internet service.
Alvaro Sanchez and Adam Scavette from the Philadelphia Federal Reserve Bank will share their research on what some have called the Digital Divide (links to their research are provided below.)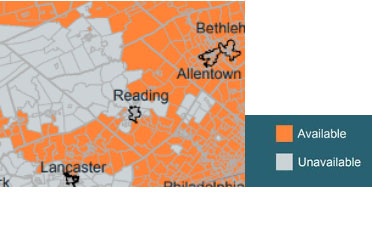 The Philadelphia Federal Reserve is working with experts at the Penn State Extension Service, the Pennsylvania Public Utility Commission and the Pennsylvania Department of Labor and Industry to identify the gaps in Internet Access. Locally a group working under the umbrella of the Wyomissing Foundation is assisting in identifying those gaps and potential solutions. Initially they were focused on the gaps in access for remote learning. Local leaders from this group will speak about their efforts to expand access and ensure that students are not left behind. Scott Major from the Berks County Intermediate Unit is helping identify where there are gaps in service. Yamil Sanchez is coordinating the efforts of the Reading School District to ensure that its students not only have access to the Internet, but have reliable computers and receive the assistance that they need to be able to stay engaged academically while the district has moved instruction totally online.
Hi there,
You are invited to a Zoom meeting.
When: Feb 18, 2021 11:30 AM Eastern Time (US and Canada)
Register in advance for this meeting:
https://us02web.zoom.us/meeting/register/tZcqc-murDMiG9xtrMpL7SWAZSDy0Chg1tZx
After registering, you will receive a confirmation email containing information about joining the meeting.

(You can find the Federal Reserve studies here toward-digital-inclusion-broadband-access-in-the-third-federal-reserve-district.pdf (philadelphiafed.org) and here broadband-access-computer-use-and-labor-market-attachment-in-philadelphia.pdf (philadelphiafed.org)