Berks County Overview
Berks County is an urban area consisting of 415,271 people. At the start of the Eighteenth Century, the mild climate, fertile soil, and the Schuylkill River combined to attract European immigrants to Berks County. While Berks County was inhabited by the Lenni Lenape, the area was settled by Swedes in 1701, followed by Germans, English, Welsh, and French Huguenots. Most of the county's eastern section was settled by people migrating inland from the Philadelphia area. In 1752, Berks County was incorporated from parts of Lancaster, Chester, and Philadelphia Counties. In 1772, Berks gave up territory for the formation of Northumberland County, and again in 1811, for the formation of Schuylkill County.
Early History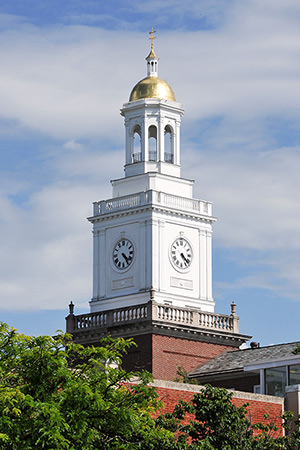 Berks County was named for Berkshire, England, home of William Penn's family. Likewise, Reading was named after the main town in Berkshire, England. In 1790, the first Federal Census of the county reported 30,189 residents, 22,345 of whom were of German descent. Reading Town, the only sizeable settlement, had 2,225 residents. Reading's early growth was largely influenced by the Schuylkill River which was navigable by flat-bottom boats that carried products, mainly agricultural, to the markets of Philadelphia, and later by the county's early lead in steam railroad growth. Reading's industrial complex attracted a considerable amount of immigrant labor during the late 19th and early 20th centuries, an era of great industrial growth for Berks County.
At one time, the county was the largest manufacturer of full-fashioned hosiery in the world. Since 1900, the county's population has nearly tripled, with concentrated development in the City, its urban area, and the larger rural boroughs. In 1951, Berks County became a third class county. The development pattern reflects continued suburban growth outward from Reading, as well as development in rural land beyond the suburban areas in the direction of Philadelphia, Allentown, and Lancaster. Growth trends in the past several decades indicate that the county should continue to grow at a moderate rate. It is the county's goal to promote a more consolidated development pattern instead of the scattered pattern occurring now. New growth is encouraged to occur within natural service areas of existing and proposed public water and sewer systems, where higher densities and greater variety can be provided.
Today
Today, the City of Reading is still the county's largest municipality, with a 2015 US Census American Community Survey (ACS) estimate of 87,879 persons. Other municipalities include 28 boroughs (not including a small part of Adamstown Borough that extends into Berks) and 44 townships. About half of these boroughs lie within the Reading Urbanized Area, and the other half are spread throughout the county. On July 1, 2016, Strausstown Borough merged with Upper Tulpehocken Township and as of 2018, there were 27 boroughs.